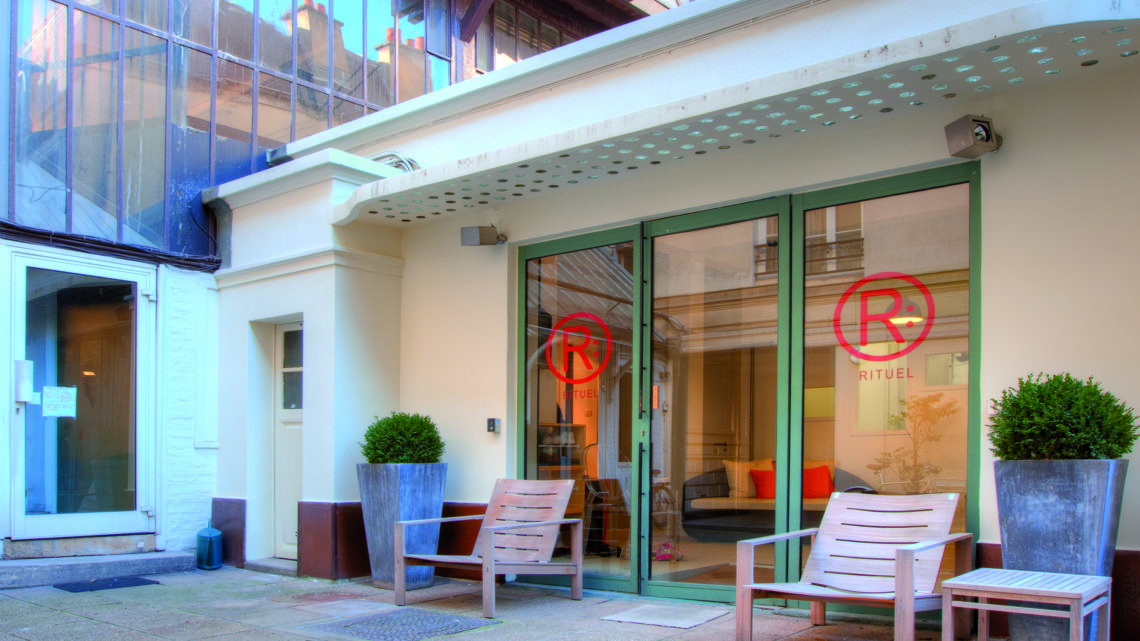 Centre de Pilates , Gyrotonic , Gyrokinesis, Yoga , Floorballet , Xtendbarre 
Centre de Formation Pilates ( Body Arts & Science International BASI )
Centre de Formation Gyrotonic et Gyrokinesis
Téléphones :

Fixe : +33 (0)1 53 10 86 00
Mobile : +33 (0)6 18 96 95 45

Adresse e-mail :

contact@studio-rituel.paris

Site web :
Adresse :
16 RUE DE LA GRANDE CHAUMIÈRE
75006 PARIS
code 79A14 cour
Horaires d'ouverture :
lundi 8h
mardi 8h
mercredi 8h
jeudi 7H30
vendredi 8h
samedi 8h30
dimanche 8h30
27 septembre 2019 - 28 septembre 2019
Stage Fascia , Anatomy of the 21st century
Joanne Avison  
fascia as the tensional network of connective tissues; the fabric of the human form. Research into fascia is revealing a whole new context for understanding the human body both at rest and in motion.
bridging the divide between the application of classical anatomy and real-life experiences of practicing and teaching movement.
examining recent research and the paradigm shift from the classical anatomy of the musculoskeletal system to the new perspective the fascia provides."BioTensegrity is an emerging context for biomotional integrity. That is – how we move the way we do. Understanding the fascia and the fabric of our form is relatively meaningless, without the architectural organisation of that fabric, explaining how it permits movement and indeed manages the movement forces we move (that move us). We are formed under tension; pre-stressed or pre-stiffened – but what does that mean to us as movement teachers or manual therapists? What are the implications of tensional forces through the matrix of our living, animated form? The fascia is a force transmission system. BioTensegrity offers a very compelling paradigm that makes sense of its many structures and functions and multifaceted assets."
Joanne Avison
is an international teacher of applied structural anatomy for movement and manual practitioners in a variety of fields. She is a professional Structural Integration practitioner and certified teacher (KMI, Anatomy Trains 1998-2005 Tom Myers' school) and Director of the Art of Contemporary Yoga Teacher Training, London, UK. As an advanced Yoga Practitioner and Certified Yoga Therapist, the art, craft and science of yoga and body architecture are something Joanne is very passionate about learning and teaching!
As a Member of the BioTensegrity Interest Group (B.I.G.), Joanne is fascinated by the application of BioTensegrity principles to the understanding of the human blueprint and natural biomotional organisation. Her writing and workshops are devoted to making this emerging context for human movement applicable and clearly understood.
Lieu :
16 RUE DE LA GRANDE CHAUMIERE
75006 Paris
Téléphone :

+33 (0)1 53 10 86 00

Site web :

Prix :

320,00 €